PURVEYORS OF FRESH, HIGH QUALITY, LOCALLY MADE TORTILLAS
Nixtamalized corn & Water
That's it! 
Non-GMO, no preservatives, no additives and gluten free.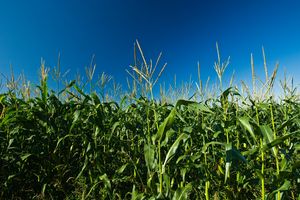 Locations
State of the art masa and tortilla manufacturing near you
We open!

Wetaskiwin, Alberta
4910 55A St. Unit 104
Wetaskiwin, AB T9A 2R7
(587) 468 1612
Next: Calgary
Soon: Vancouver, Edmonton, Toronto, hamilton, ottawa, montreal, leamington
Visit our FACILITIES page to look at our equipment
Food Service
We supply food establishments with everything they need to make authentic Mexican and Latin dishes.
MASA
The freshest nixtamalized corn milled to perfection and ready for your
Arepas, Atole, Gorditas, Huaraches, Picaditas, Pinole, Pupusas, Sopes, Tamales, Tlacoyos, Tortilla Salvadoreña and much more.
 
TORTILLAS 
Round (10, 12, 14 and 16 cm)
Oval (for flautas; 20 x 15 cm)
Fryers (thinner and no double skin)
TORTILLA CHIPS
(baked and ready to fry)
Round
Triangle
Services
The Tortilla Institute
We offer consulting and training to help develop the best use of corn, masa and tortillas for your unique needs. We'll show you the best way to use tortillas in different recipes, everything you can make with masa (including your own fresh tortillas!), and all the ways that each of them can be incorporated into your menu.
 
Tortilleria Advisory
Consulting and training for restaurants and gocery stores to set up, operate and maintain in-house tortilla manufacturing equipment. We supply the high quality masa while you offer your clients the freshest tortillas on the market.
 
Mexican and Latin Recipe Bank
We curate and share traditional and non-traditional recipes that use corn, masa  and/or tortillas. Everything from tacos, tostadas, quesadillas, panuchos, peneques, tlacoyos, tamales and nachos to pinole, atole, pozol and pozole (yes, they are different!). We will help you make the most of our products and master the recipies your customers are looking for.